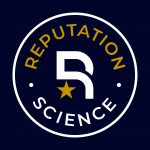 that crafts your stories and fosters reputation
Crisis Management. LAB & RESCUE
A crisis unveils all our vulnerabilities and strengths. The way we manage a crisis reveals our true personalities and leadership. We either 'make it or break it'. The best thing anyone can do is be prepared.
An effective response to a crisis starts long before an incident happens: learn how to recognize the signs of a crisis, embrace it, discover how and why to engage others in a process, explore the most critical uncertainties and make choices that will illuminate other possible challenges.
The Crisis Management program will take you through learnings of various crises experiences around the world. You will learn how to manage your personal and organizational response to a crisis, lead confidently, develop your best crisis response to the public and the media, make decisive and meaningful choices to ensure business continuity, save your brand and reputation.
Whether you are looking for opportunities to share great stories and showcase your thought leadership or need to protect your reputation and manage a crisis (often amplified by social media) – we are here to help. We won't let your communications fail and will always stand up for your reputation and trust.
Ready to give it a try? Sign me up for a program 
No time to waste? Need immediate help for your crisis? Get in touch!
Interested? Tell us how we can help you!
Regardless of whether you are a multinational, a startup, or a business person looking to build your profile, share your great stories, or protect your reputation, we would like to guide you through your growth story and help you to make a difference.
Privacy policy    Disclaimer    Terms
© 2020 Reputation Science. All rights reserved