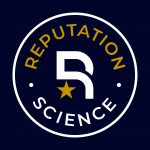 Make your reputation work for you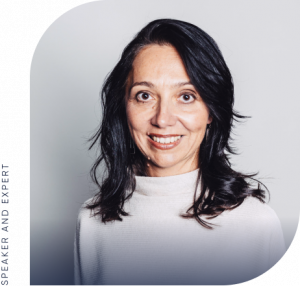 A moment or two in the presence of Natasha is enough to reveal her as a gifted communicator.
NATASHA Konstantinova – is a towering figure in the world of corporate communications, media, crisis management, and global reputation science. What sets Natasha apart is her remarkable poise and level-headedness, leadership qualities that allow her creativity to shine through when things get tough. And she is the one who always challenges the norm and demonstrates the courage to go above and beyond.
Natasha spent over two decades working for Fortune 500 companies, international institutions, and foundations. She led global and corporate teams in Healthcare, Consumer Electronics, Fashion, Domestic Appliance and IT. Natasha has been coaching leaders and executives in Media, Crisis and Communications, using proven practices, learnings and strategies, that have helped Fortune 500 to save and boost their reputation.
Natasha is a true leader with a big heart and a unique approach for every person that life connects her with. She projects the kind of class and confidence that her colleagues and clients tap for their businesses. Regardless of whether it's a multinational, a startup, or a business person looking to build their profile, she quickly grasps their needs, the path to follow and guides them confidently through their growth story. She invests herself, body and soul, into her work, and she has your back when things take an unexpected turn.
Natasha has a flexible and thorough approach to any challenge she undertakes. Every time you throw a crisis at her, she'll calmly extinguish the problem and even carve out an opportunity.
She is intrinsically as rich as her business and cultural experiences, resilient, strong, and with a zest for life that makes her a caring and fun person to have around. Her love for culture, traveling, humanity, friends, family, and work, is contagious and comes from within. Her first degree in Art and Music brings some multi-layering colors to her story, but you will have to discover that by yourself, after meeting her.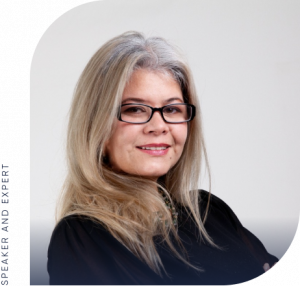 Betina is the one that navigates through challenges with analytics, patience, deep business insight, and flow. And you can be sure – she will find a solution, no matter what.
BETINA Brumm Soriano – an engineer by degree, a top-notch sales & marketing business executive and a Life design Coach, Neuro-linguistic Practitioner, and HFNR® Certified Trainer – she, manages to excel and succeed at any business idea she thinks of.
Betina is excellent at seeing 'the bigger picture,' magically discovering the hidden WHAT, WHY & HOW either within yourself or your organization or your business process. Just when you think you got stuck and do not know your way out – give her a minute, and you will see the light at the end of a tunnel!
She checked a few countries off her list, residing on three different continents, embracing different cultures, intellectual traditions, and spiritual practices. Her mind-blowing artwork requires a separate story. But that's for later.
Looking to build your brand, share your great stories, or need to protect your reputation? Book a call to explore how we can help.
Questions, ideas, suggestions? Send us a message and we'll get back within 48 hours. 
Contact us
Lausanne, Switzerland | +41 79  5585951 
Denver, CO, USA  | +1 303 4751945 info@reputation-science.com

© 2020 Reputation Science. All rights reserved