I had no intention of hanging out in the parking lot of a local Colorado supermarket on your average Saturday afternoon. But it turned out to be a moment, an experience that had certainly sparked many thoughts and reminded me to pay a 'gratitude visit' to my life.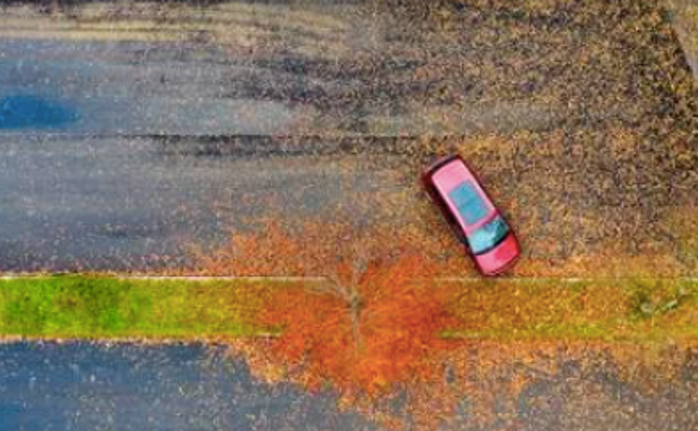 A man was loading the trunk of his car with a few shopping bags, and from the far, I could see he was limping, struggling to move bags, and was having a hard time closing the trunk. I offered help. He refused. I asked: "are you sure?" He turned around and responded with a story that took my mind on an incredible journey and got me here to share it with 'the world.'
At 22, Jeff Deaver was a young man on top of the world: an athlete, an engineering student, a renowned singer, and a life explorer.

September 18th, 1984 changed his life forever. On his way to a friend's house, Jeff's motorcycle was hit head-on by a car at 97 km per hour.

The accident left Jeff paralyzed from the chest down. The accident could have taken everything.

But Jeff's conquering spirit drove him to reach new heights and turned his tragedy into gifts of life.
A few years later, Jeff graduated from college. He went on to enjoy life, have a successful career in finance, sing and perform in front of thousands of people (because he loves to sing, and he is great at it!), have family, go rock-climbing with his daughter, and WALK again.
30 min later, the same parking lot, we are still talking about life, our personal inspirations, humanity, changing realities of the world; Jeff is singing, and we are celebrating a rare moment in life: meeting a stranger in a supermarket's parking lot on your average Saturday afternoon...

I left the parking lot with his book in my hands ("Sometimes, Sh*t Happens", Jeffrey Deaver), full of inspiration and gratitude for life and people like Jeff.

We all have our ups and downs; sometimes, life isn't fair (is it?); and sometimes, sh*t happens. And just like in many crisis situations, we often do not get to choose it, but we get to decide how we respond to it, how we set our minds, and what choices we make. Jeff's story is about that and what we can discover when "we look fate in the eyes and tell it the plan is changing course. Because obstacles are only speedbumps on the road to living our lives fully."