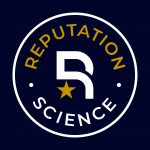 Make your reputation work for you
[FREE] QUICK GUIDE TO BUILDING YOUR PERSONAL BRAND
HOW AND WHERE TO START TO BUILD YOUR PERSONAL BRAND
The Quick Guide to building your
personal brand includes:
√ 6 step process to create and live your personal brand
√ Step-by-step plan to define your brand identity
√ Formulas and templates for brand positioning and brand story
√ Practical recommendations on where and how to communicate your brand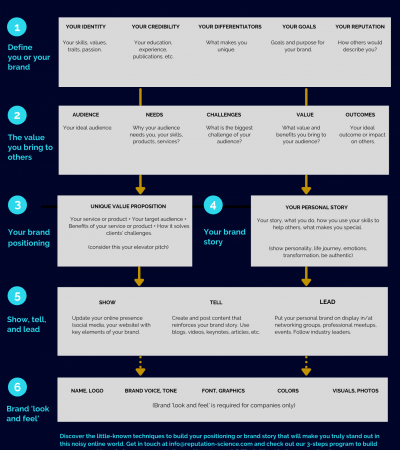 Enter your email to receive your free guide:
Looking to build your brand, share your great stories, or need to protect your reputation? Book a call to explore how we can help.
Questions, ideas, suggestions? Send us a message and we'll get back within 48 hours. 
Contact us
Lausanne, Switzerland | +41 79  5585951 
Denver, CO, USA  | +1 303 4751945 info@reputation-science.com
Linkedin

© 2020 Reputation Science. All rights reserved